Check this out...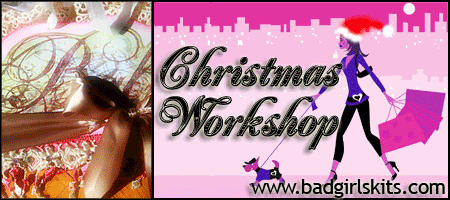 Bad Girls is hosting their SECOND ANNUAL XMAS WORKSHOP.. if you missed last years, get your arse over there cuz you WILL NOT want to miss this one! The bestest issssss that... IT'S TOALLY FREE FREE FREE.. and I am sure I need not remind you that the talent over there is RIDICULOUSLY INSANE!
So it start 14 Nov, and there will be games and prizes, challenges and of course LOTS AND LOTS of fun! Plus you get to make some gifts.. some keepsakes .... and of course some new friends!
Here is the link to the
Xmas Forum
.. I'll also update on my blog as they update on their classes!!!
ENJOY! :)
MMMMMMMMMMMMMWWWWWWWWWWWAAAAAAAAAAAA!